18 Keto Snacks
1. Avocado Deviled Eggs
Deviled eggs get a bad rep because they're usually made with heaps of commercially made mayonnaise, which is loaded with canola and vegetable oils. Hello, GMOs! These deviled eggs, on the other hand, rely on benefit-rich avocado to get that creamy texture without unnecessary ingredients. With seasonings like cumin and chili powder along with fresh cilantro, you'll love taking these on the go.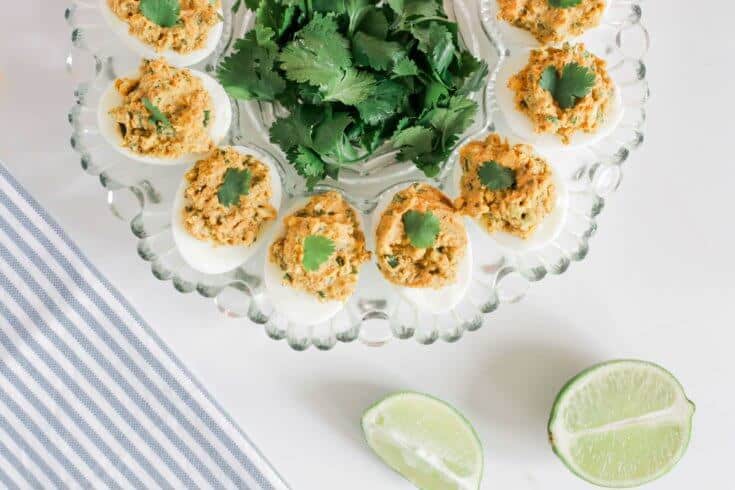 2. Blackberry Nut Fat Bombs
Heart-healthy macadamia nuts make up the "crust" of these blackberry fat bombs. They're full of coconut oil and coconut butter, plus a bit of soft cheese and blackberries for natural sweetness. With no baking required, these keto snacks are super easy to make.
3. Buffalo Keto Chicken Tenders
The low-carb "breading" on these tenders produces a crispy exterior just like your favorite restaurant chicken tenders. You'll first dip each chicken piece in an egg-and-cream wash, then dip it into seasoned almond flour, which is gluten-free and contains no grains. You'll bake the chicken to perfection and then sauce the tenders to order. Best of all, this method works great anytime you want crispy chicken, saucy or not!
4. Bulletproof Hot Chocolate
Turn your mug of hot chocolate into a bulletproof version with this recipe. Perfect as an after-dinner keto snack, this hot chocolate has grass-fed butter, coconut or MCT oil and cocoa powder, turning your favorite cold weather drink into a keto powerhouse.