Basically, Fibromyalgia is a major pain to deal with. But luckily we have essential oils. And while they won't help with everything, for this condition they do a lot of good.
Read below for the most recommended oils, followed by some recipes and additional tips.
1.) Rosemary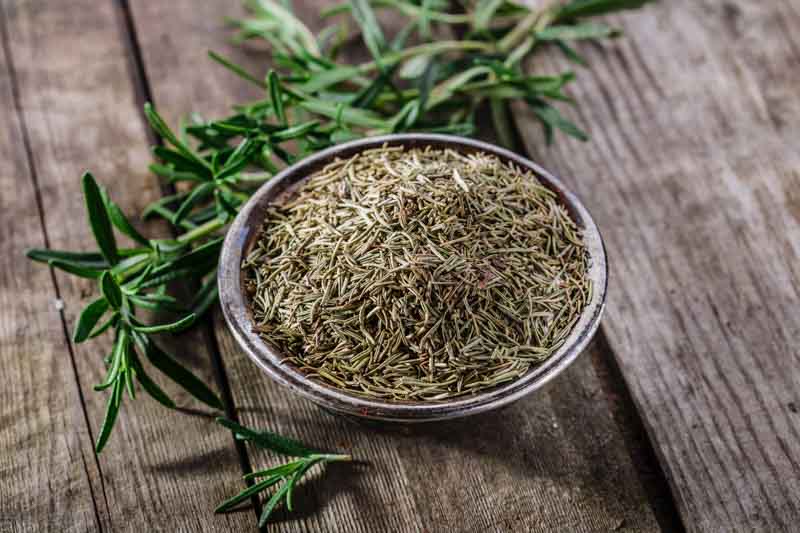 Rosemary oil is another fantastic all around oil. In addition to it's brain tonic qualities it contains high levels of analgesic properties which support the inflammatory aches, and pains of fibromyalgia.
Rosemary can also be applied topically for a wide variety of ailments, including reducing cellulite, improving hair growth, healing skin and curing headaches.
2.) Black pepper
Black pepper is one of the best oils for muscular aches and pains.
It is highly warming and circulation improving. It also contains pain relieving properties. For this reason it is great not only for relief fibromyalgia, arthritis or sore muscles, but for pre-exercise pain prevention and stiffness reduction.
If you're feeling stiff, tight and in pain, black pepper could be your saving grace.
3.) Lavender
Lavender is a wonderful therapeutic oil, as you likely know.
This plant has some of the best anti-inflammatory and analgesic properties in the plant kingdom, which works out perfectly for those of us who are suffering with fibromyalgia.
Lavender's wealth of therapeutic actions mean it's a great fit for anti-inflammatory, calming, and parasympathetic inducing purposes. Lavender will also ease swelling and improve blood circulation.