Finding breakfast recipes that are high in protein and low in starchy carbs – plus filling and tasty! – can be challenging enough, never mind if you have any type of dietary restriction.
For a healthy breakfast that will cut down on cravings, I recommend dishes with at least 20 grams of protein plus fiber, healthy fats, fiber, and a small portion of complex carbohydrates.
This can be something like eggs, protein shakes, or homemade granola that is high in fiber and protein.
But what do vegans eat for breakfast? That can certainly make things a little more tricky.
Fear not – I've compiled a list of 17 vegan breakfast recipes that are high in protein and simple to make so you can focus less on cooking and more on eating.
Easy High-Protein Vegan Breakfasts
1. Double Chocolate Granola Bars with Chia Seeds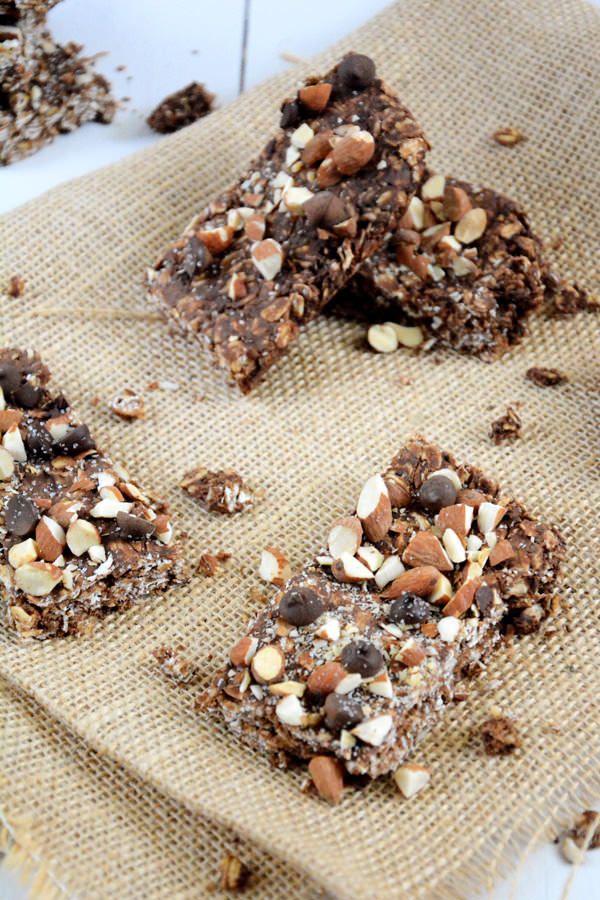 If you have a sweet tooth, this recipe is perfect for you.
With a combination of chia seeds, oats, cocoa powder, and mini chocolate chips, this delectable breakfast achieves the perfect amount of crunchiness and sweetness in every bite.