5. Chickpea Scramble Breakfast Bowl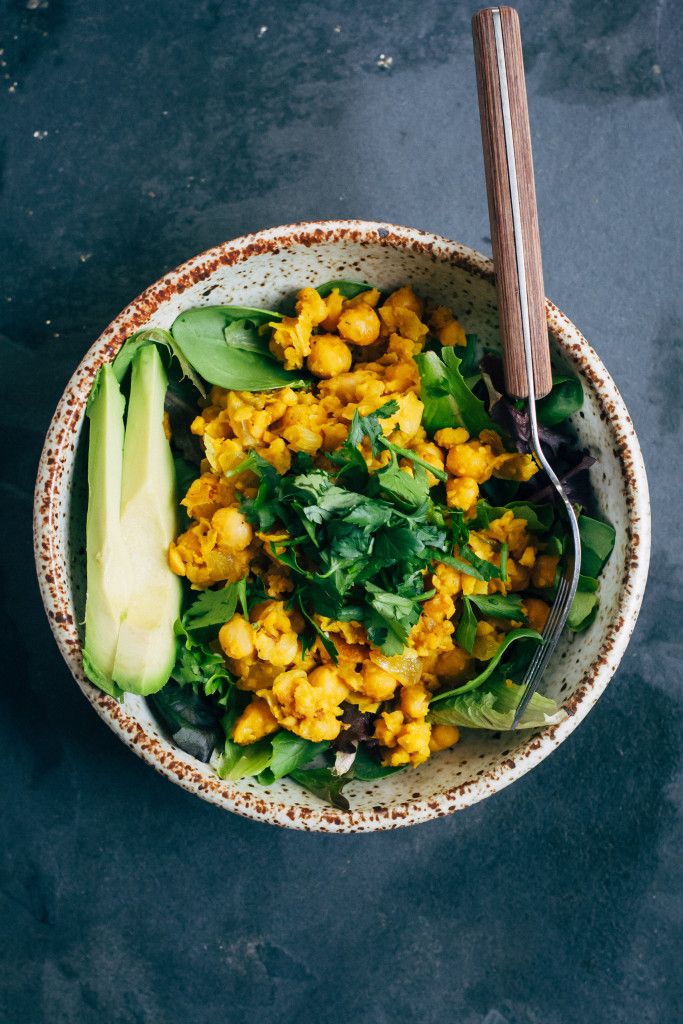 If you're looking for a tasty, high-protein breakfast that doesn't require protein powder or a million added ingredients, this breakfast bowl is the perfect choice.
Brimming with healthy ingredients, this bowl is rich in monounsaturated fats from the avocado and olive oil, anti-inflammatory properties from the turmeric, fiber from the mixed greens, and protein from the chickpeas.
6. Chocolate Chia Seed Pudding
Pudding for breakfast may sound a little counterintuitive, but this recipe is actually a nutritious and invigorating way to jumpstart your morning.
Besides being creamy, rich, and chocolaty, this chia seed pudding is brimming with health benefits. In fact, this chia seed pudding has it all; it's loaded with antioxidants, omega 3 fatty acids, protein, and fiber to keep you full, focused, and energized.