7. Vegan Chickpea Crepes with Balsamic Glazed Portabellos
Although these simple chickpea crepes come together in a flash, your family and guests will think you've spent all morning in the kitchen.
The secret ingredient, chickpea flour, contains a whopping 21 grams of protein per cup. Nutritional yeast and portabello mushrooms help supplement it even more, making this an excellent high-protein and unique breakfast choice.
8. Pumpkin Gingerbread Protein Pancakes
Traditional pancakes may be high in carbs and low in nutrients, but these definitely aren't.
These gluten-free pancakes are healthy, delicious, and super fluffy. Plus, this recipe has a tasty twist: pumpkin, ginger, and plenty of protein.
9. Mermaid Smoothie Bowl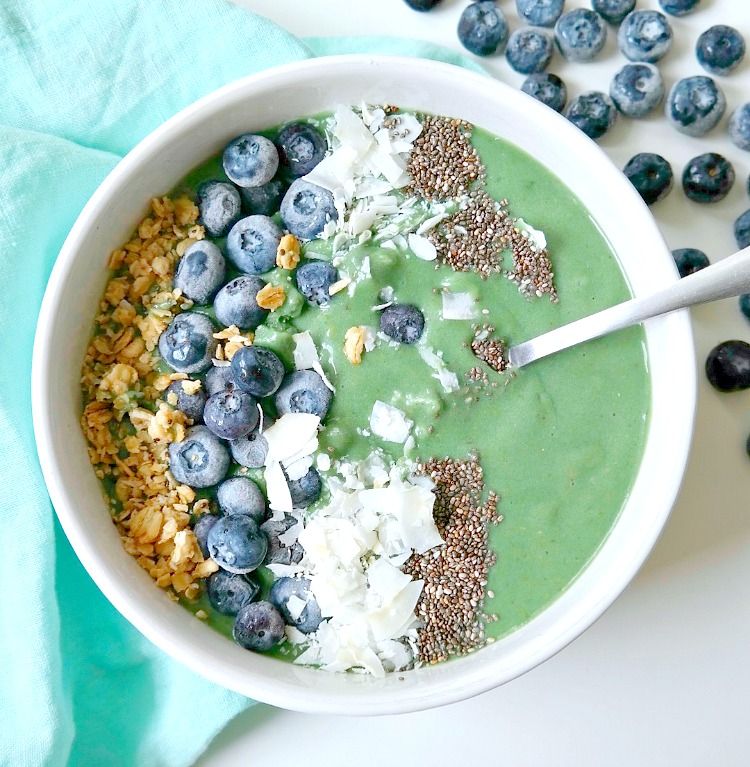 The name of this recipe might seem odd, but it gets a nutrition boost thanks to spirulina, a superfood powerhouse that's actually a freshwater algae. It makes this smoothie bowl is the perfect choice when it comes to vegan breakfasts with protein.
Spirulina is rich in protein, antioxidants, and vitamins.
This recipe also includes other yummy ingredients, like chia seeds, toasted coconut flakes, and avocado that are sure to make it an instant favorite.