13. Chocolate Nice Cream Breakfast Parfait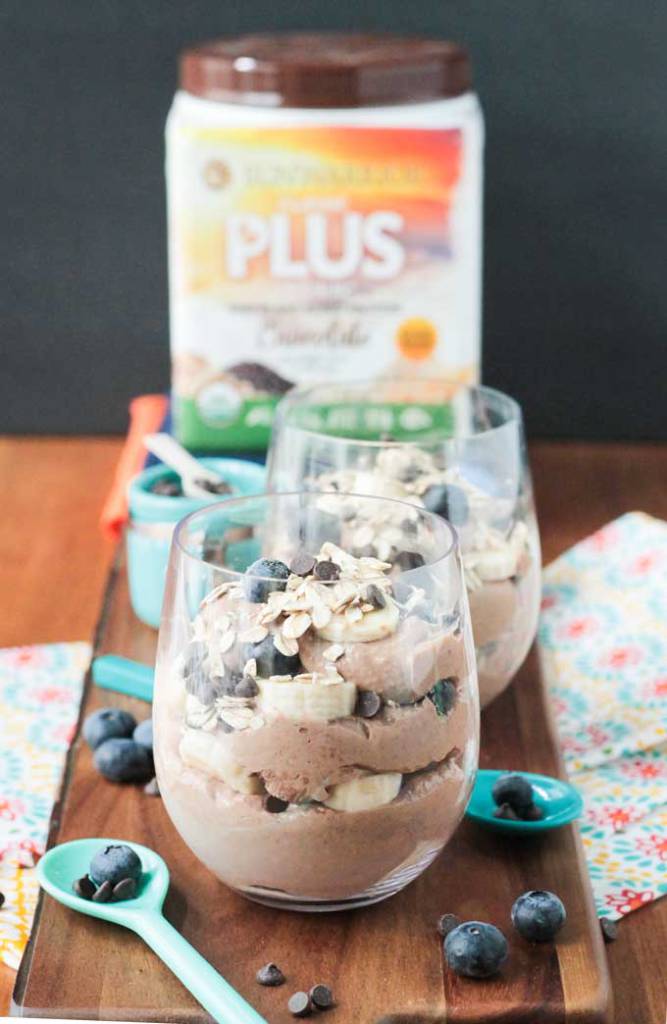 It's your childhood dream come true: ice cream for breakfast.
Believe it or not, this vegan take on an ice cream parfait is actually low-carb, high protein, and healthy enough for breakfast. With bananas, peanut butter, and cocoa powder, this is the perfect breakfast to satisfy your craving.
14. The Husband Protein Smoothie
Just a few basic ingredients come together to make this breakfast smoothie super healthy and jam-packed with protein.
In fact, this smoothie boasts over 20 grams of protein per serving. Among its awesome ingredients are hulled hemp seeds, fresh ginger, almond butter, and rolled oats plus some blueberries, strawberries, and maple syrup to keep your taste buds smiling.