15. Savory Freekeh Pancakes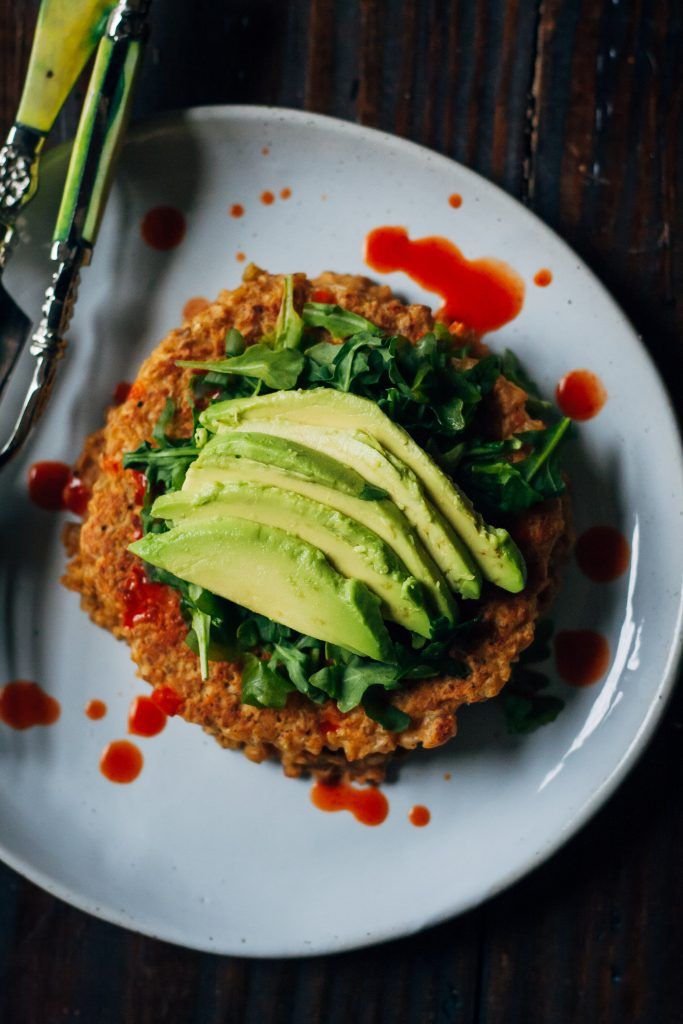 These savory pancakes are one of my all-time favorite vegan breakfasts. Why? They're loaded with protein and absolutely mouthwatering.
This dish is great because it's so simple and easy to make. With just a few basic ingredients, these pancakes are ready in a cinch.
16. Almond Chai Green Smoothie
Wake up and start your day right with this refreshing and energy boosting green smoothie!
Spices like cinnamon, cardamom and nutmeg give this smoothie a distinct warmth while tossing in a frozen banana adds a bit of slush and creaminess.
17. Vanilla Almond Butter Protein Granola
This recipe delivers a satisfying crunch plus an awesome nutrient profile, making it a perfect choice when it comes to easy vegan breakfasts.
Best of all, it all comes together in less than 30 minutes, so it's great if you're pressed for time but don't want to skimp on breakfast.