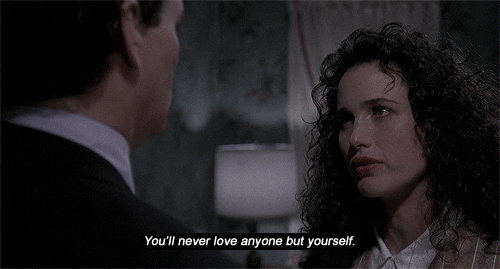 Although many people assume that a narcissist is the one who has the control in the relationship, it only appears this way. As a matter of fact, every serious narcissist is actually quite vulnerable and he only pretends to be tough and self-confident while the reality is quite different. Once you understand that he chose to be with you because he needs you to boost his ego, you'll also understand that you are actually in complete control of the situation and you'll realize how easy it is to rock his world.
Although it doesn't seem this way, all narcissists have a very fragile ego and their low self-confidence is their weakest spot. They act like they love themselves and like they think they are perfect but actually this couldn't be further from the truth.
A narcissist has only one goal in all the relationships he builds and especially in romantic ones: he wants approval. When this guy first met you, he knew that you could be a good victim of his manipulations because he saw that you were enchanted by him. He saw that he had managed to impress you and that is exactly what he has been looking for his entire life. So if you want to really hurt him, you need to change your ways of dealing with him.